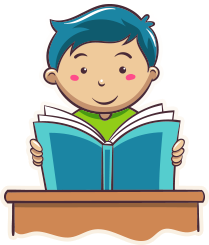 Play school franchise in Navsari – Open a preschool in Gujarat
Navsari, one of the oldest cities of Gujarat, has an inspiring history of over 2000 years. Navsari is also the birthplace of JamsethJi Tata, the founder of what would later become the Tata Group of companies; he is regarded as the "father of Indian industry" Navsari has A Vast Opportunities For Opening A Franchise Business of A Play School / Pre School.
Some of the guidelines on opening a Preschool in Navsari can be listed as follows:
• Create a brand and a business plan for the same. Whether you are going for a playschool or a preschool with Activities, LKG / UKG, Nursery classes, it is always advisable to get your brand registered. The Gujarat State government supports the initiatives for The education development. Visit the Municipal office and find out about the rules and compliances for a preschool.
• If you own the space, it is an advantage. Else, you can buy or rent out a place that is spacious and preferably has a play area. If you have an option to select the location, select a location that can provide you with ample admissions and has less number of preschools in the vicinity.
• Research the curriculum structure offered by Us and develops a suitable Curriculum. Navsari offers education related to various boards and also has a considerable working class percentage. Hence ensure that the curriculum is competent.
• Develop the infrastructure with necessary equipment and innovative items like toys, books and games. Hire staff members who are trained and experienced. Once you are set with all this, you can advertise and market your brand.
We Rich Look Play School are One of The Leading Play School who provides services to start chain of best preschool franchise in Gujarat, India and to start your own preschool as well.
There are many localities in Navsari city which are excellent for start your preschool play group business including Sandhkuva Road, Jamalpore, Maneklal Road, Chhapra, Dharmin Nagar, Vijalpore etc.
We will help you with play school set up solutions including franchise set up model, support staff, teaching aids. Curriculum development designing, teacher training, procedure to start a play school, preschool management plan, play school furniture, enrichment programmes etc.
Other towns and cities to Navsari in Gujarat, India – which may be suitable to extend your play school franchise business can include : Surat, Jamnagar, Veraval, Bhuj, Rajkot, Mehsana, Nadiad, Gandhinagar, Patan, Gandhidham, Dwarka, Palunpur etc.
Contact us and we shall guide you to open a low investment preschool / Play School without royalty.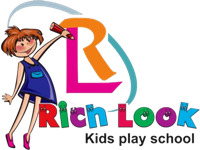 "Rich Look School", is a well recognized accredited play school, pre-school and activity center.
Your little one will jump with excitement right into our classroom life because we care of what all kids love-playing, interacting with other kids, learning things and guided by our staff.